Okay, okay. I'm super late to the game today (I didn't pretype and schedule)…but I COULDN'T MISS THIS TODAY! I love fantasy and I didn't even realize it until I was an adult and found myself reading more and more of the same few genres. It speaks to me in the language of my dreamer side. It speaks to me with mystery and blows my mind with ideas and creativity.
Top 5 Tuesday is a meme hosted by Shanah, at Bionic Book Worm each week discussing different ways of rating all bookish things! Check it out!
This week is: FANTASY READS
Top 5 Fantasy (YA or Adult)
Seeing as one of the major genres I read is fantasy (usually YA) this is one I am super excited about! However, I decided to add a little twist.
I often post about the fantasy novels I read or they work their way into my T5Ts anyway, so here I am going to write the Top 5 Fantasy Novels that I WANT to read! Then I'm going to go through and see what everyone else has recommended so that I can add those to my list too!
Here goes:
Top 5 Fantasy Novels I Want to Read Next!
Shades of Magic Series by V.E. Schwab
I have been wanting to read this author for AGES. Everyone speaks so highly of the books and I won't complain about a book with magic, time travel, parallel spaces…and LONDON. I just always feel a little overwhelmed when the ebook comes in on my phone from the library because I want it to be SO good and I want to give it all of my energy and attention of which have been in short supply lately.
An Ember in the Ashes by Sabaa Tahir
Family loyalty, spies, and defying a system that is not just. I feel like that is what every good YA novel needs. Set it into a fantasy realm, YES PLEASE.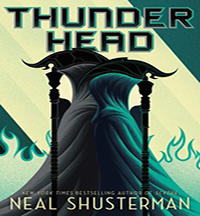 Thunderhead by Neal Shusterman
I read Scythe and LOVED it! There were so many deeper issues that were addressed and I enjoyed the parallels to the Catholic Church (in both positive and critical aspects). I have this one waiting in my Kindle app to start as soon as I have the brain power to focus and enjoy!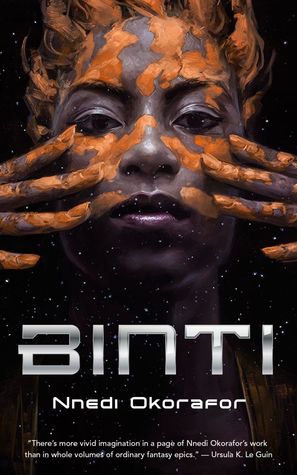 Binti by Nnedi Okorafor
This may be a little more Science Fiction than Fantasy, but I fell in love with the cover of the books in this series.
Leaving your world and customs behind to study somewhere far away where people won't understand you or your customs is such an important story to tell. I CAN'T WAIT TO READ IT!
Song of Ice and Fire by George R.R Martin
Okay, this desire lies purely from the fact that a lot of my friends are obsessed with the TV series and I am a reader before I watch (even if I haven't always been in the past…aka childhood and LOTR which I still need to read). But I want to read the books first, even if they aren't the same or helpful at all. I wouldn't mind watching it along with reading it, but these are a major (yet intimidating) set on my TBR pile!
Have a great Tuesday! RECOMMEND ME MORE FANTASY PLEASE!
---
For a list of September Tuesday topics: click here